You are here: Services > Ovex Subsea Services
Ovex Subsea Services
Vessel Chartering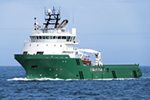 Ovex Energy offer a vessel chartering service which is focused on the chartering of offshore support vessels which are deployed on bareboat or time charters. We have a state of the art OSV fleet offering both long and short term chartering services to major fleet operators in the Nigerian upstream oil and gas sector, specialising in platform supply vessel charters. With the capacity to be deployed in Nigeria we at Ovex pride ourselves on offering an unparalleled service to our clients. As we continue to provide and maintain our world class fleet of vessels we offer a wide variety of ships for shallow and deepwater operations such as Offshore Support Vessels (OSV), Supply Vessels, Multi-Purpose Construction Vessels, Anchor Handling Tug Supply vessels (AHTS) and Platform Supply Vessels (PSV).
ROV Services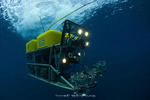 Ovex energy operates a contemporary fleet of ROVs with the capacity to provide advanced inspection services and drill support services to the Nigerian upstream oil and gas sector. We pride our state of the art fleet of vehicles on its expected standards for optimum performance and reliability on all projects to provide a cost effective service to our clients.
Our ROVs employ the best-in-class system components and regulate our sub-systems across the fleet. Our comprehensive approach ensures that critical long lead spares are stocked regionally and our proficient communication system relays support to our offshore teams and ensures that information updates are quickly sent to all our ROV teams, also serving to keep clients well informed regarding the progress of the project.
Our ROV services include:
Drill Support ROV Services

Remotely operated vehicles (ROVs)

Construction and ROV support vessels

Pipeline survey

Full inspection

Diving

Repair and maintenance programmes

Platform inspection

Pipeline inspection

Diver observation

Construction and drill support ROV services for both independent and major oil and gas operators.

Subsea infrastructure installation

Spool-piece metrology

Suction anchor installation

Remote tie-ins