Ovex Energy Rope Access Services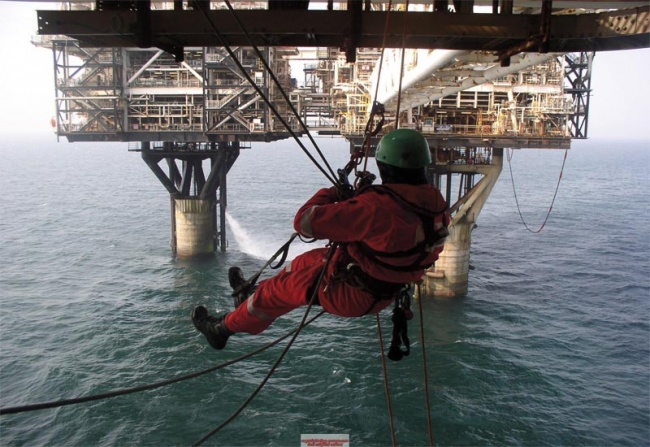 Our Rope access services Offers you a great amount of safety in inspection, testing and structural surveys at height difficult to reach areas.
We provide a great deal of safety to your inspectors and technicians to access your Offshore Farms , Industrial Plants or Building and construction site for testing and surveys at any height or difficult to access areas.
Our team comprises of highly experienced IRATA Certified level 3, 2 and 1 rope access technicians with a unique blend of SNT level II qualifications in MT, PT, UT, VT, UT (Shear wave), we perform lifting gear inspections and applicable NDT services at difficult to reach heights, confined space and overboard areas.
More services as UHP blasting and Painting, Contracted Standby Rescue, Welding, Drops Survey, Repair/Maintenance and Installations can be accomplished with Ovex Energy Rope Access Team.
As an alternative to Scaffolding, Ovex Energy can perform tasks Safer and in less time utilizing rope access with minimal disruption to existing work site set up